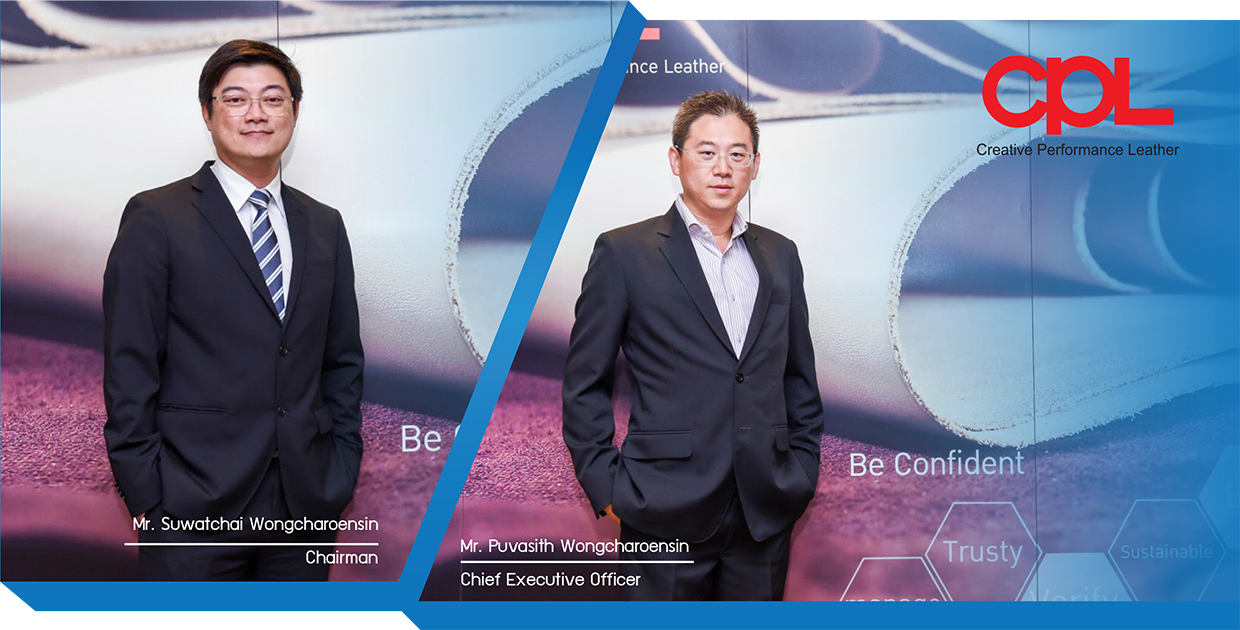 Message From Chairman
Year 2017 was the year of change for CPL Group. From the beginning of the year, we acquired Pangolin Safety Products Co., Ltd. which is the market leader in the Safety Product Industry thru Entire Business Transfer (EBT) process. This strategic move brings us into the safety product market and make CPL business more comprehensive; as a result, we had to restructure our organization for compact and transparent operations.
Another major change is that we changed the par value from THB 10.00 per share to THB 1.00 per share. This change results to the change in the number of shares from 41,889,937 to 418,899,937 shares, which will help increase the liquidity of CPL shares and provide more opportunities for broader investor base. These moves are the first significant changes that CPL has done during the past 23 years after being listed in the Stock Exchange of Thailand since 1994.
In addition, we sold the 15% investment in CPL International Co., Ltd., which was registered at British Virgin Islands with registered capital of USD 8.00 million to Guang Dong Zhong Rui Hua Yan Enterprise Co., Ltd. from China. From this investment, we received 72% of the original investment amount or approximately USD 864,000.00.
For tannery business, we have developed variety of articles in order to provide flexibility to our clients. In addition to cow hide tanning capacity expansion, we also expand into pig skin tanning by importing pig raw hides from South Korea, Japan, Canada and USA. Our customer will process it and supply finished leather to top footwear brand in Australia. We have invested in new machineries and new factory which amounts to approximately THB 120.0 million. This new investment will increase our revenue by THB 800.0 million. In addition, we have developed hand bag leather which we are proudly supplying to the world renowned Michael Kors.
During the past year, we have restructured the management, production strategy and marketing strategy. Year 2017 is not only the year of change but the year of major investment for us also. The investment is not only for the pig skin and tanning expansion project, but also for new production technology and R&D, which is the heart of leather making passion. Everything we have been doing is for making the solid ground for value adding creation in the future.
However, we must admit that in the past few years, leather industry sentiment has been much slower that everyone in the industry expected. Slow market and constant stronger Baht had impacted us and resulted that we could not performed as targeted. In addition, we also had to reserve for our inventory impairment in order to comply with current market value and sales opportunities. All these aforementioned issues result to our 2017 performance.
On the contrary, it reflects our sustainable growth which will arise from our strong grounds and it is the preparation for new opportunities and new customers. In 2018, we plan to increase our production capacity for finished leather from 2.5 million sq. ft. to 3.5 million sq. ft. within 2 years in order to keep up with our future customer order patterns. For tanning capacity expansion, we will triple our capacity from 40,000 hides per month to 120,000 hides per month. For pig skin, the full capacity will be around 100,000 hides per month.
In this year, in addition to our existing "Brand" customers, we have also added a new one which is a world leading footwear Brand. As for our proud safety product business venture, PANGOLIN still keeps pleasant growth according to the country's growth. Coupling with PANGOLIN's distribution channels including online channel in accordance with changing customer behavior, we believe that everything will help CPL to thrive endlessly and sustainably.
Lastly, on behalf of CPL's management and all employees, I would like to thank you for all your supports. And with all your supports, it proves that CPL can still stand proudly and strongly even under current turbulence in the market and will be ready for the soon-to return of the market; in order that we can continue to grow strongly and sustainably.

---