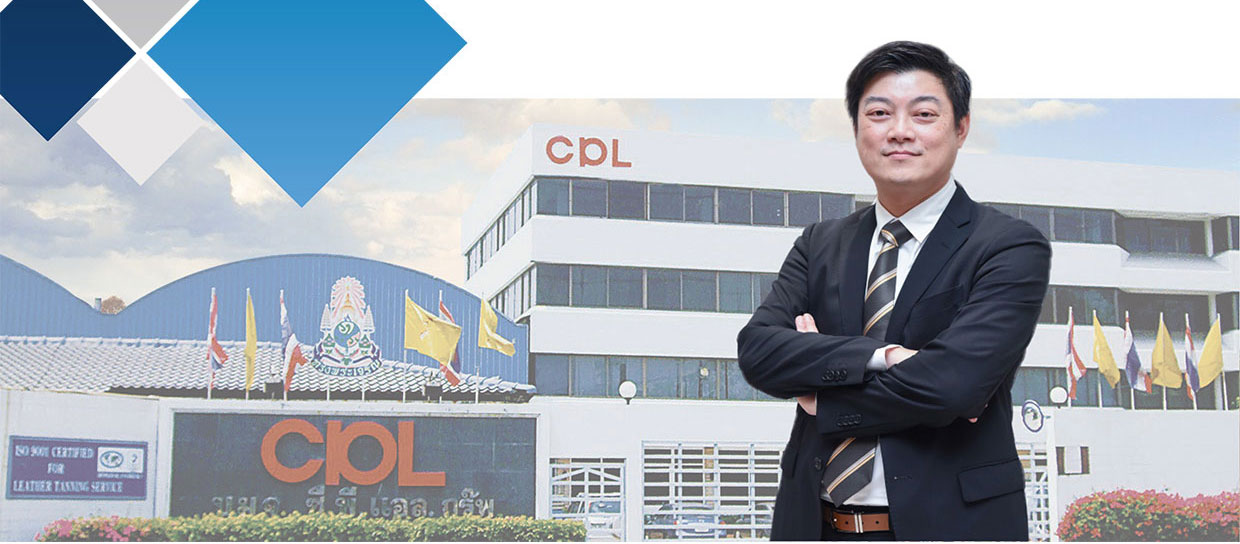 Message From Chairman


Year 2019 was the year that demand for leather and shoes market as the market has slowed down significantly. It was quite a challenge that the company was still able to market well in the tanning business with the order volume of 20-24 million square feet per year. The number is considered that the company could still remain the order volume, even though the tanning business is in a slowdown due to external economic problems that have an impact whether it is a matter of trade war between the United States and China, including environmental management system in each country and the European economic problems causing the global economy to slow down, including fluctuations in exchange rates.
Despite the difficult conditions, CPL Group is confident in marketing, sales and relationship management with main customers. Our products are still trusted by the world's leading manufacturers, who continue to send orders. We are able to support our customers' needs during this difficult time. It has been a result of continuous efforts to improve production and sales in the past 2-3 years, in which the company has expanded investment and improved standardized production systems by at least 30% of the total to acquire the ability to better manage products and more efficient inventory management.
Likewise, the Safety Products business under the brand "Pangolin", another business that has grown larger, CPL Group in the past year has been able to maintain satisfactory growth due to the increasing demand for personal protective equipment from both various public and private projects, especially the progress of the Eastern Economic Corridor Project or EEC, which will also have a large project construction, including entrepreneurs, who are beginning to be aware of safety standards in the workplace. There is a continuous growing demand for safety products. While Pangolin is a manufacturer and distributor of safety products. Pangolin has been operating continuously for over 30 years, making customers confident in products and services, resulting in Pangolin being a stronger brand with continuous sales growth.
In the midst of challenges in the past year, there was something to be pleased for us as a leader in the tanning industry in the Southeast Asian region when CPL Group received the CSR-DIW Award 2019 Corporate Social Responsibility Standard Award , which is the award that is awarded to organizations that are committed to complying with laws and 5 ANNUAL REPORT 2019 Mr. Suwatchai Wongcharoensin Chairman regulations related to social responsibility, including participation in community development and adhering to environmentally friendly business practices. This has reflected that throughout the past, CPL Group has focused on creating sustainability in the industry without neglecting to look after the environment, which results in us being accepted by leading international clients around the world.
Meanwhile, in the past year, Safety Products of "Pangolin" received a plaque from Thailand Institute of Occupational Safety and Health, and working environment as 1 in 5 manufacturers, who was the first group that has been participating as a prototype for certification of S-MARK textile product safety standards to improve safety. The safety protection equipment certified by S-MARK has been recognized as the highest quality equipment because it helps to prevent accidents, including reducing loss of life and property.
All of these reflect commitment, determination, and dedication to grow the business along with community and social responsibility under our environmental friendly policy.

---